Hebden Bridge Print Fair Exhibition - New Artwork 2019 #3
The exhibition for the fifth annual Hebden Bridge Print Fair was a mixed exhibition in Hebden Bridge Townhall with contributions from most of the stall holders. My work featured turtles, jellyfish and David Attenborough in linocut.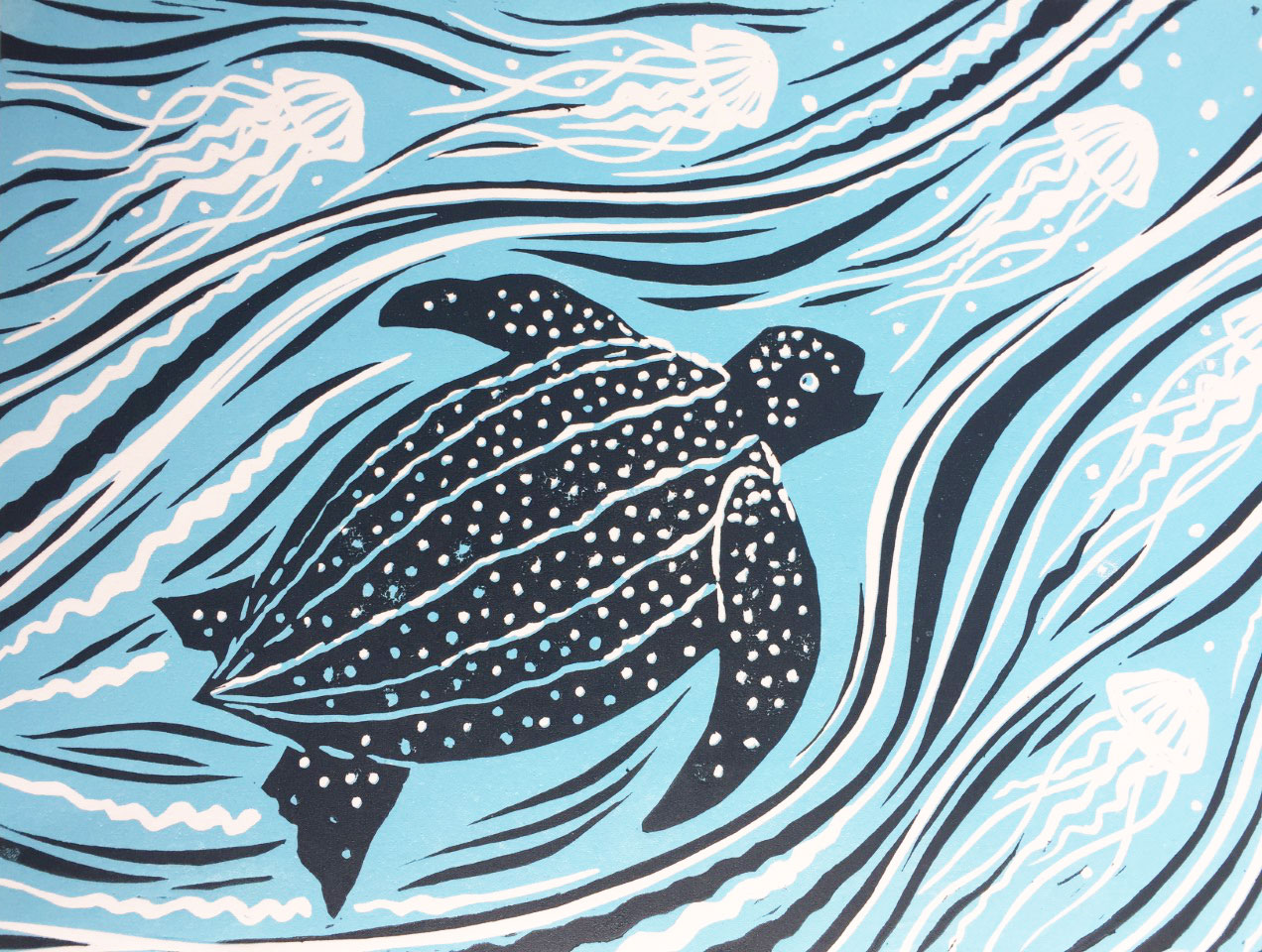 Reduction lino print of a leatherback turtle swimming with its favorite food. Blue Planet and David Attenborough have done such a lot to make people aware of the amount of plastic in our seas. This is one of the issues we must prioritise now. The quality of future life on earth is in our hands. Surely it should be our main mission, to turn this crisis of our own species's doing around.