A little round up of what's been happening in Rach Red World in 2021...
Well I started the year plunging into icy waters every day for a month as I joined the January Daily Dip 2021. And this inevitably led to some icy prints. Woodcuts they were. Based on some of the frozen water patterns I was observing daily.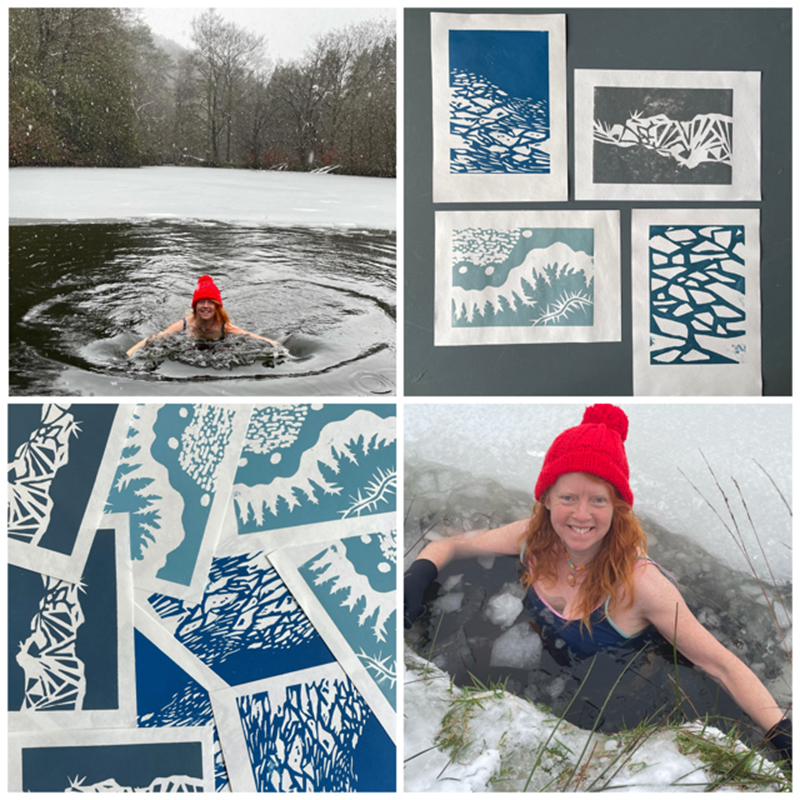 And boy was it a frozen January! Look at these... (Let it go! Let it go! etc.)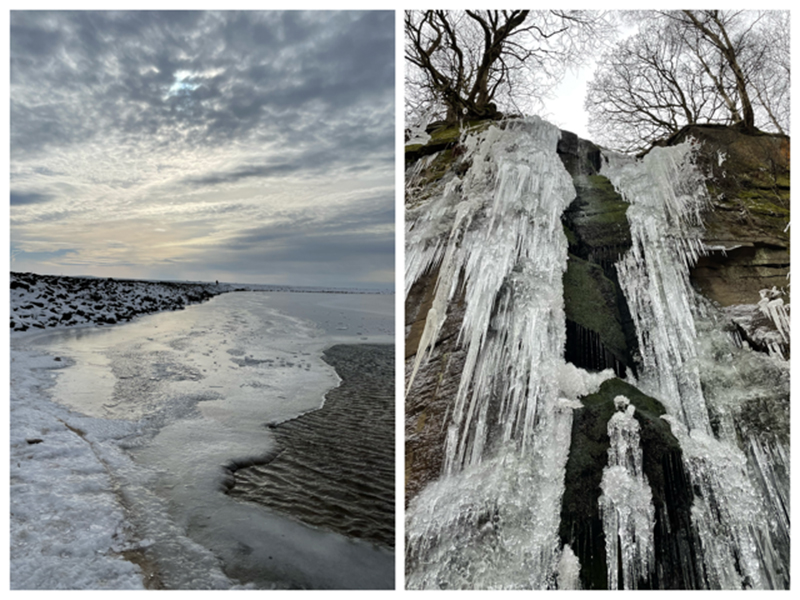 In Spring 2021 I stopped dithering and decided to Go Organic! With my tea towels that is. I decided to only produce tea towels made from organic fabric, which makes a huge difference to the cotton pickers, the textile makers and the whole environment where the fabric is made. Fairly Traded too if possible. And so I launched the Otters tea towel and the Turtle tea towel made from 100% organic fair trade cotton. Here they both are. They are made by Cotton Smiles and I am so happy with the quality.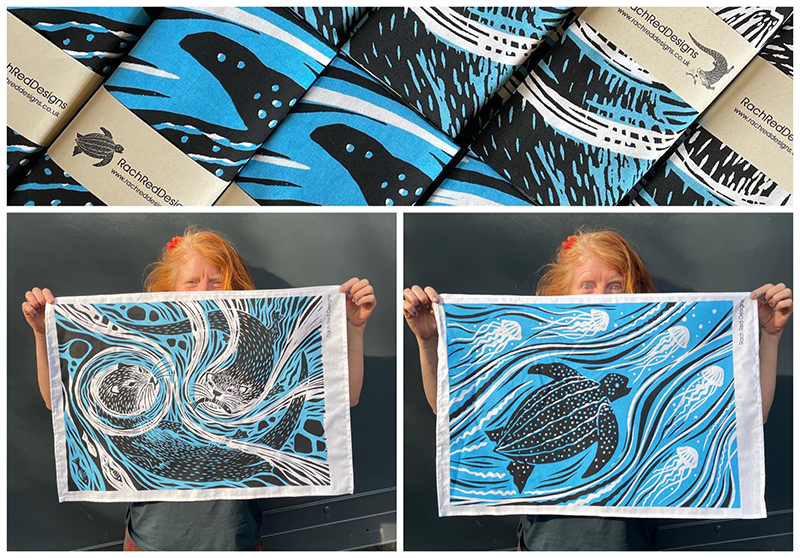 Also in the spring some of my screen prints of Yorkshire coastal places came into being. Inspired by a solo three day walk on the Yorkshire coastal path a few years ago I wanted to represent the character of each place in a simplified and optimistic style taking references from mid 20th century travel posters and some of my previous place inspired prints. There are four new ones, seen here, and a few more in the pipeline.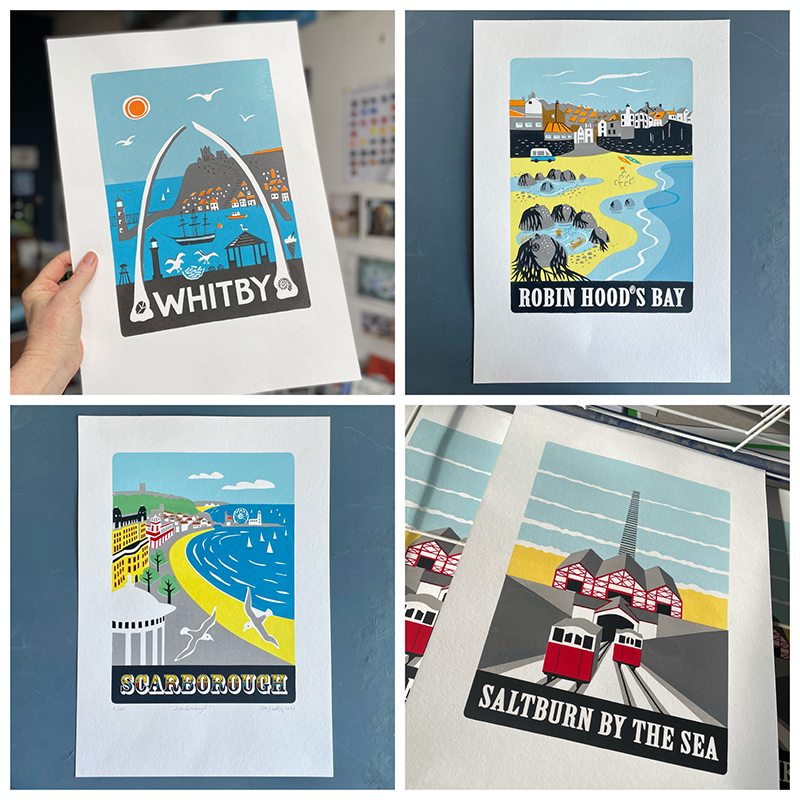 In the autumn I made a new product of a box of postcards. All images are from my Iconic Species series, each with a message for our future survival on planet earth and three blank ones for designing your own. Recycled card, bold images. These and the new Calendars for 2022 make great gifts.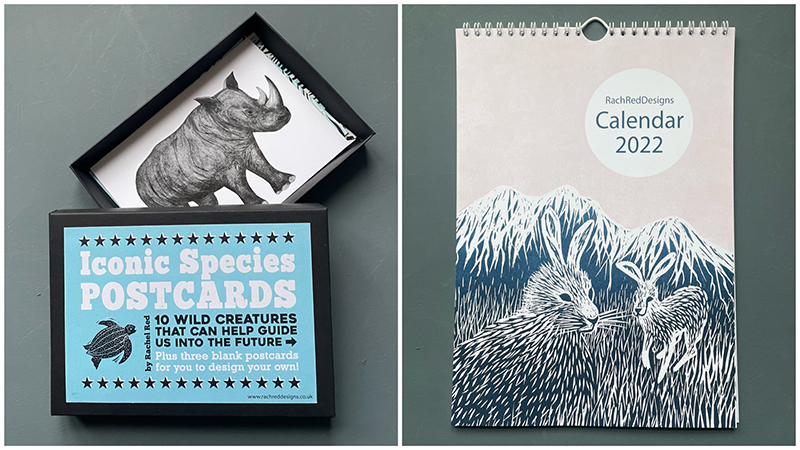 I had some great commissions in 2021, good briefs and lovely people. There was the signage and branding for Old Town Post Office. Now a fantastic place to visit for coffee, cake, groceries and of course stamps...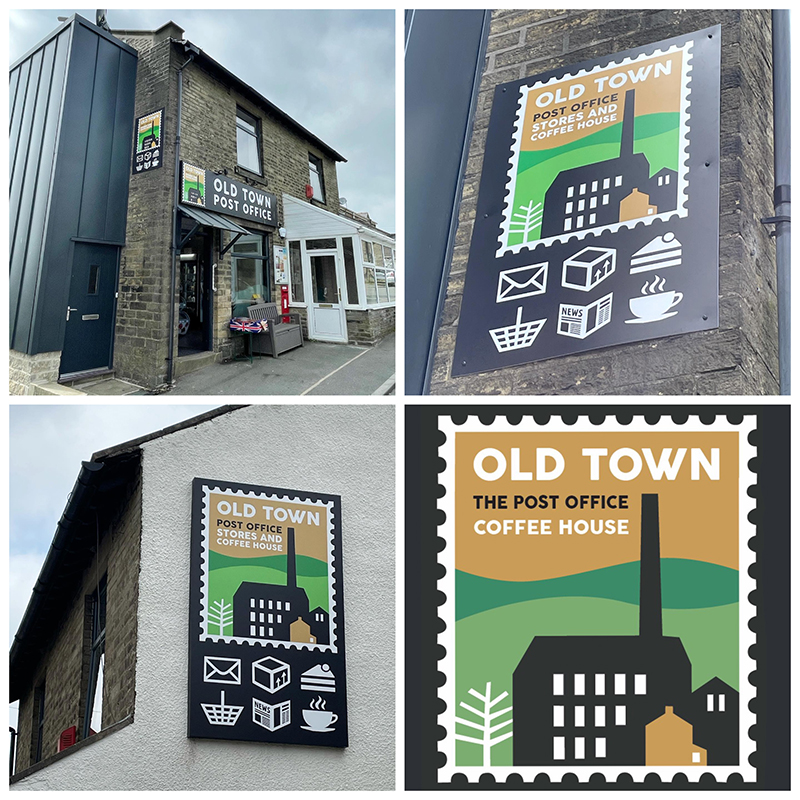 The label design and branding for the Hebden Bridge Gin Company. Delicious gins available locally...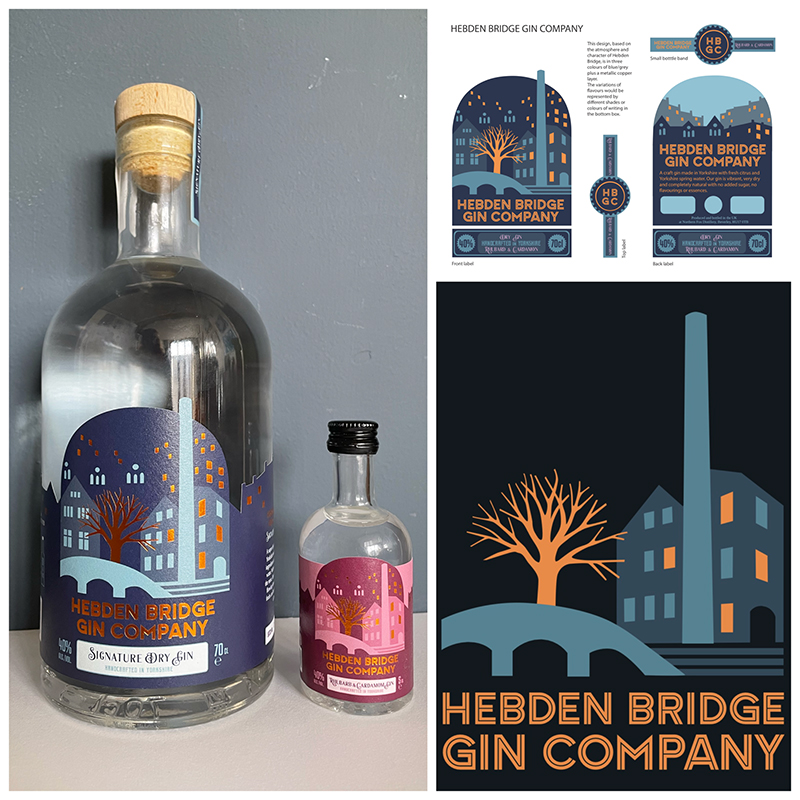 Plus a job printing up a large number of copper etching and relief plates for Hope Baptist Church and Pennine Horizons. Quite a fascinating local historical project.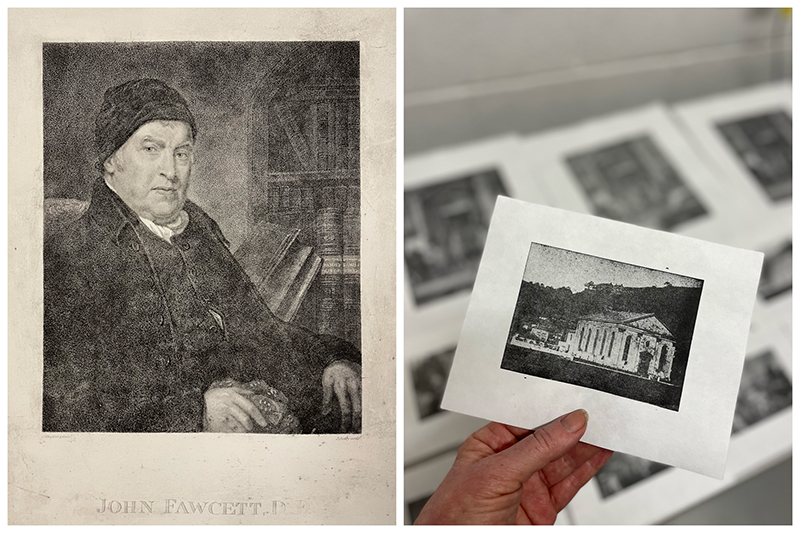 I am always so grateful for these jobs and that people find connections in my work and like to buy it. I have also felt super grateful to be able to spend time with family and friends and to have had some adventures with these two, my best ever creations of course.