Welcome to my blog!
Well, the end of 2014 saw me expanding my product ranges, getting my wares in a few more select shops and doing a series of Christmas stalls, sometimes with friends...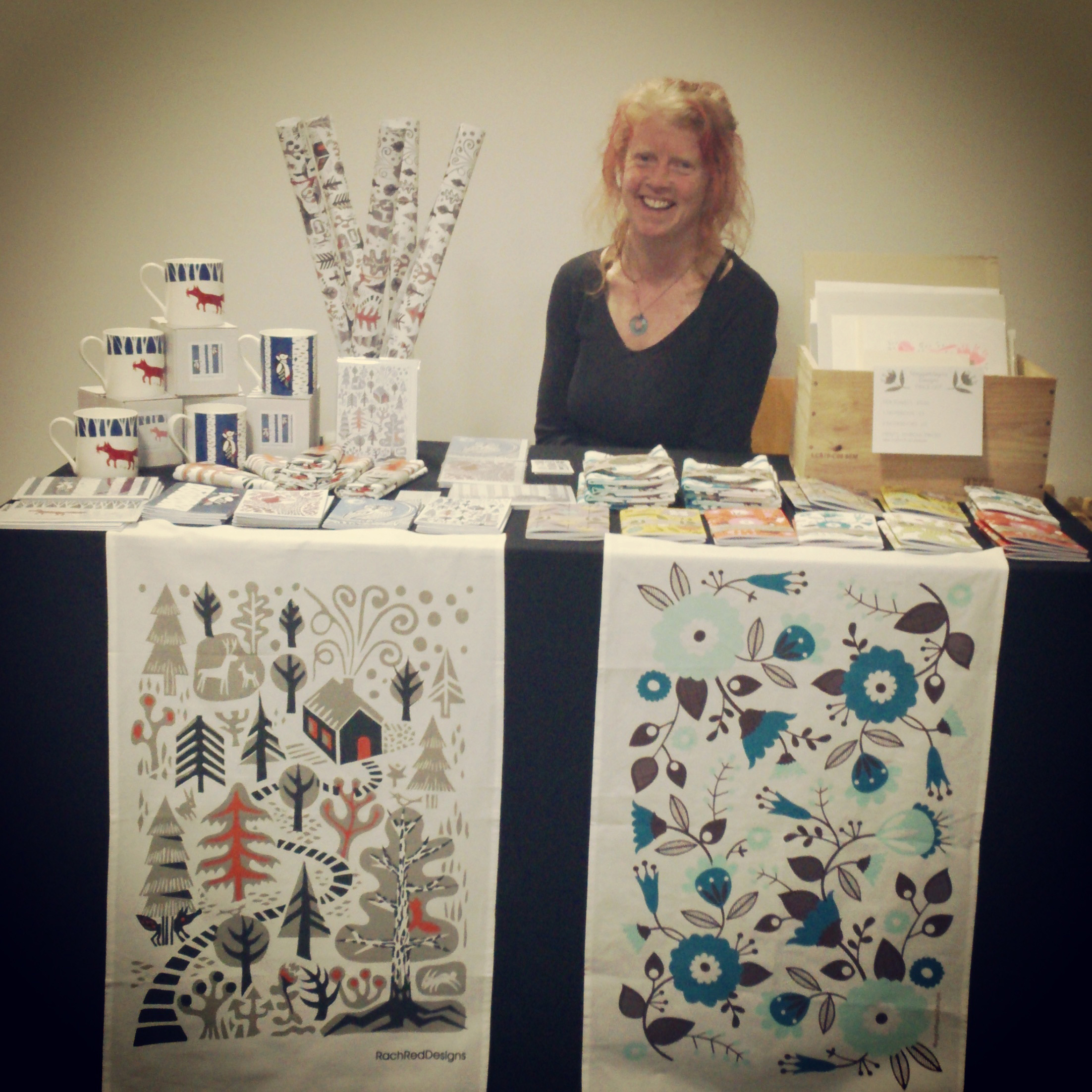 and sometimes with special helpers.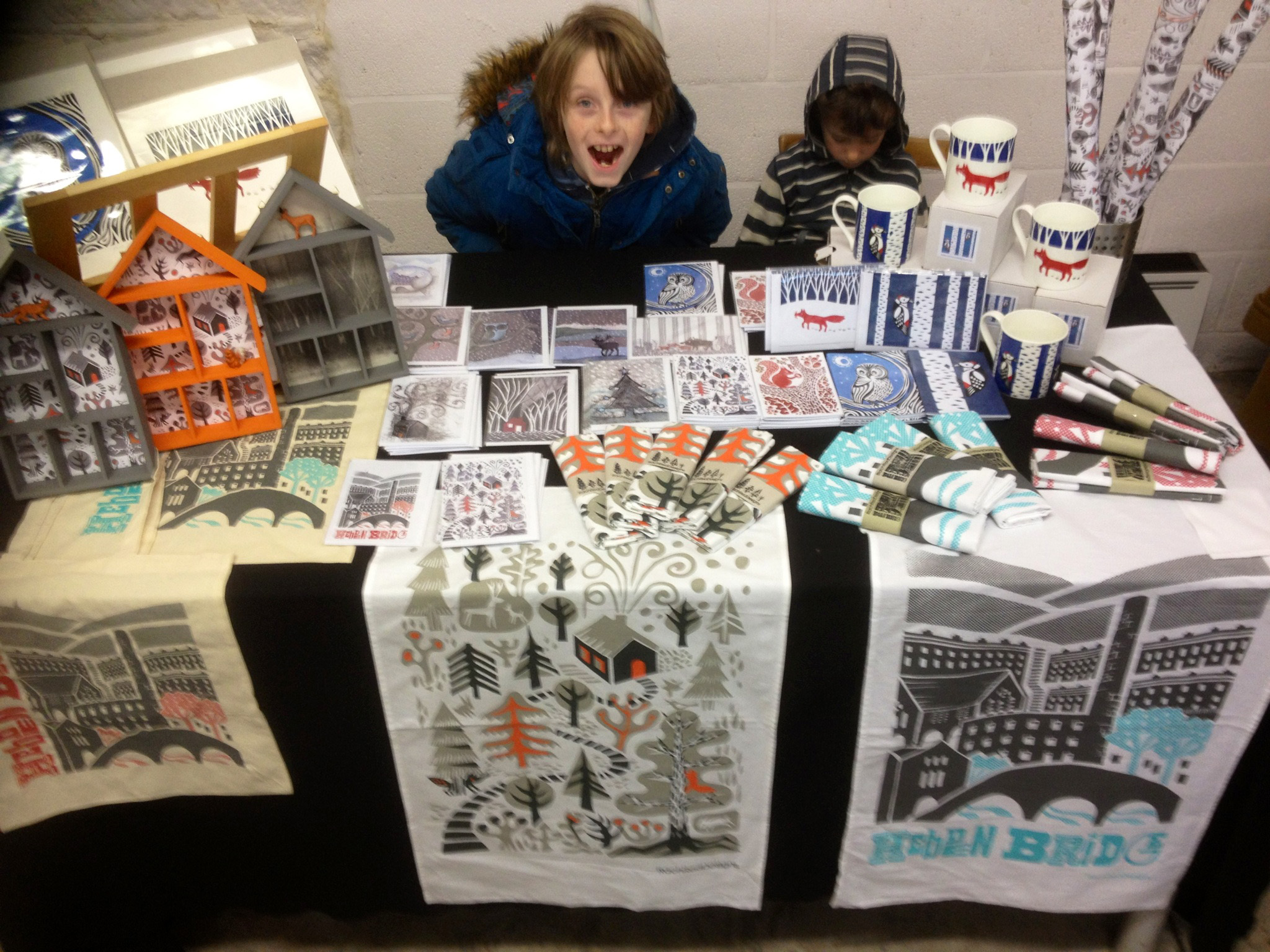 I also got a new studio in Northlight Art Studios in Hebden Bridge, just in time for their December Open Studios. It was a great opportunity to create more of a small gallery space, before I moved a lot of stuff into it. Have a look: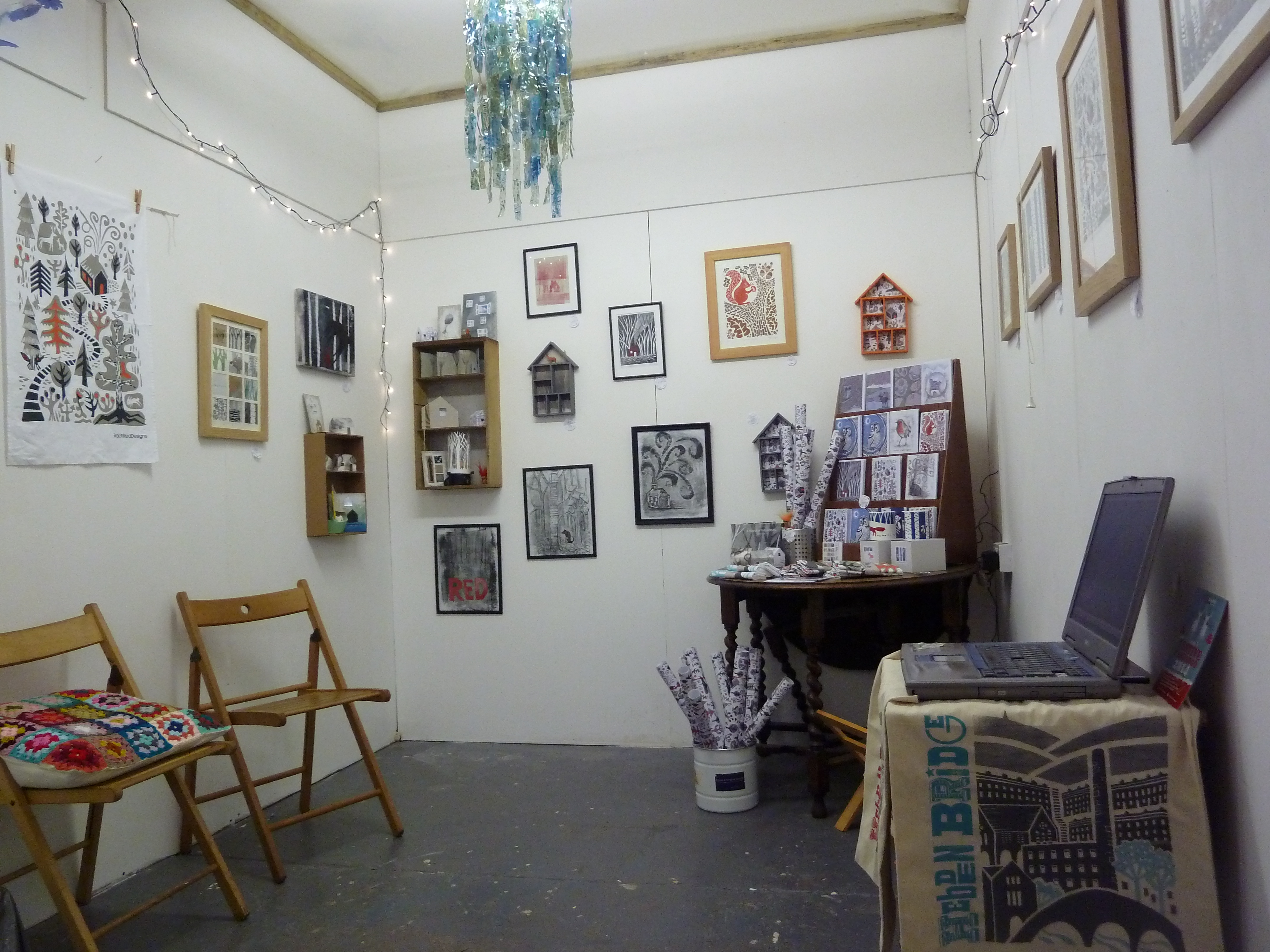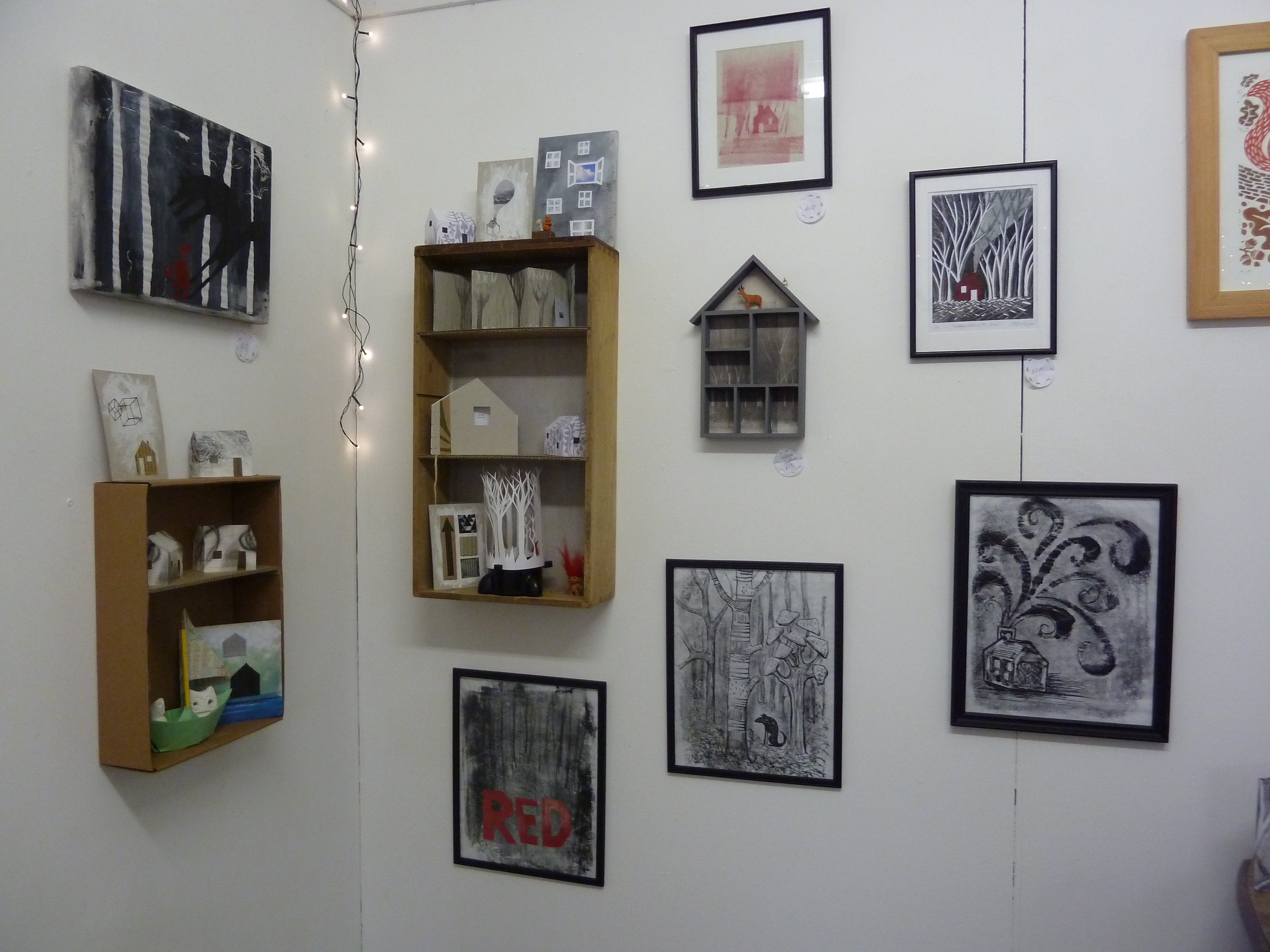 I was also able to include tea towels and prints from MaggieMagooDesigns and showcase recycled plastic lighting from Rehashe Panashe.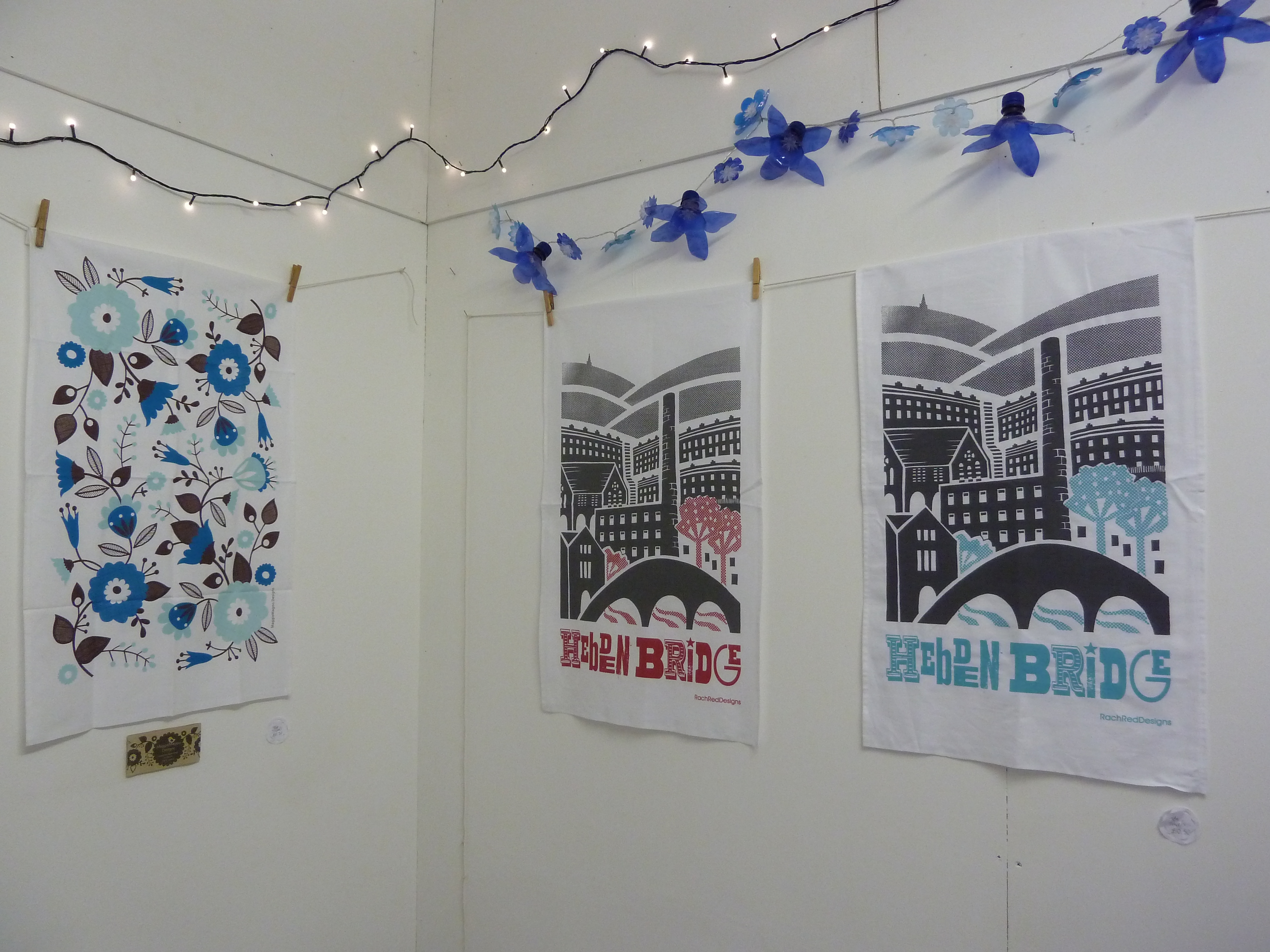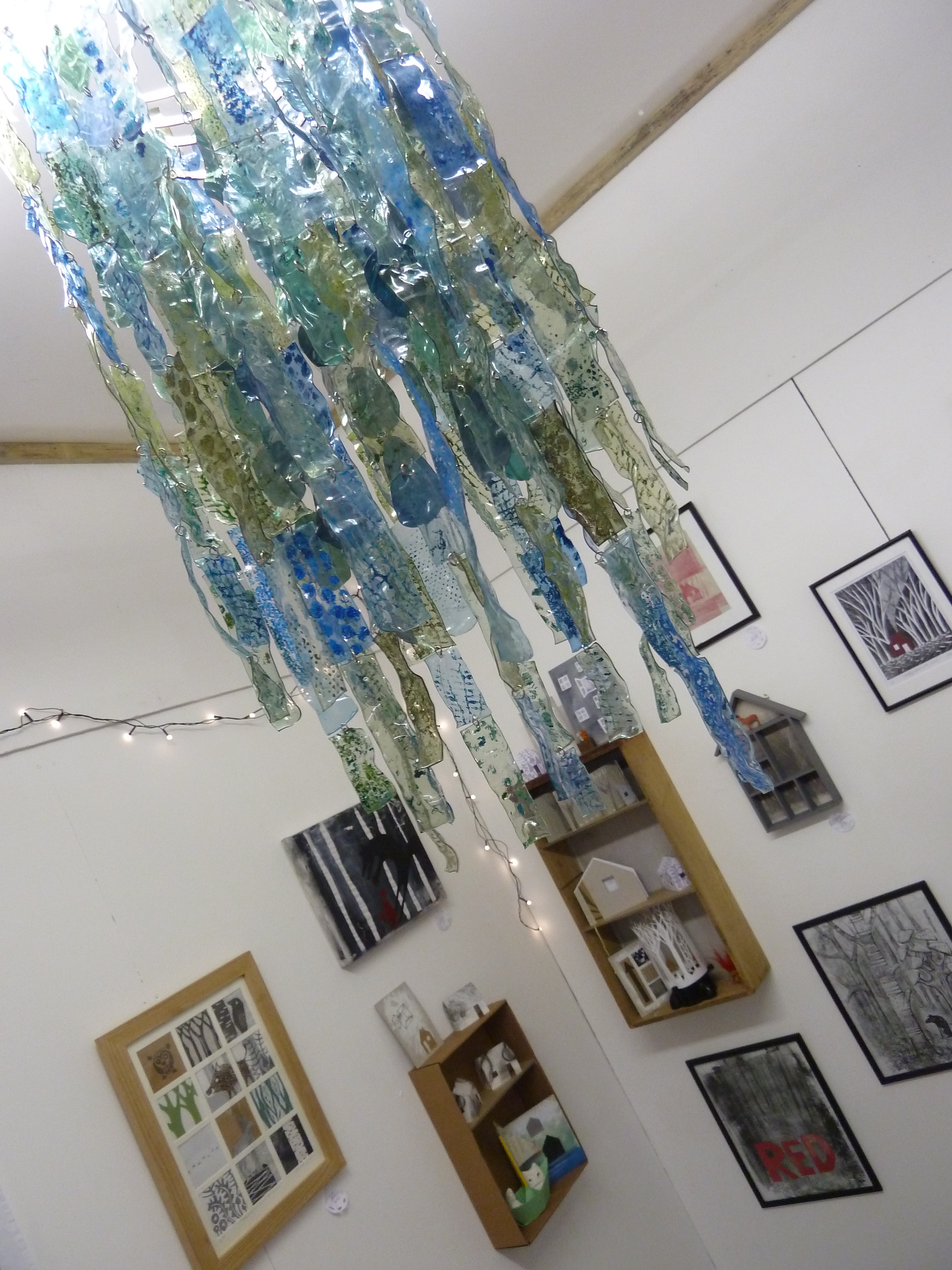 So I now have a studio to get stuck into and work in and a very nearly ready website. And the year is yet young! :-)